The Adobe Flash Player is required to watch videos on this page
Ghost & the Big Sky
At-a-Glance
Hometown
Fairview, NJ
Genres
Rock, Southern/Blues Rock/Rockabilly
Band Members
dirty gerdts vox; pitbull gtrs; brother sal more gtrs; cash crop kenny bass; rinkus tinkerton drums
Upcoming Shows
Artist / Band Member: patrick ghostandthebigsky@gmail.com 222-222-2222
One-Sheet
# Years Experience Performing Live:
2
# Live Perfomances Past Six-months:
10
Market Draw:
Home Market: 800+; north jersey: 31-50
Venue History:
dingbatz - clifton, nj
Similar Artists:
gov't mule, stevie ray vaughan, led zeppelin, lynyrd skynyrd, pink floyd, johnny cash, bob marley, tom waits
Performing Rights Society:
N/A
Discography:
Ghost & the Big Sky LP—2009
About the Artist
100% Indie rock'n'roll available for all forms of shows - clubs-parties-benefits-weddings-all forms of mayhem and insanity...no hype no bs we have beeen compared to Zeppelin, Allman Brothers, Stevie Ray Vaughan, Johnny Cash & Lenny Kravitz.
www.ghostandthebigsky.com
ghostandthebigsky@gmail.com
Technical Requirements:
If you have good elecrticity,then we're all good. bars , back yards, flatbed trailers, tents, gazebos, clamshells, hydraulic insta-stage units, inside, outside, electric, acoustic, you got musicians for the show...
Stage Plot: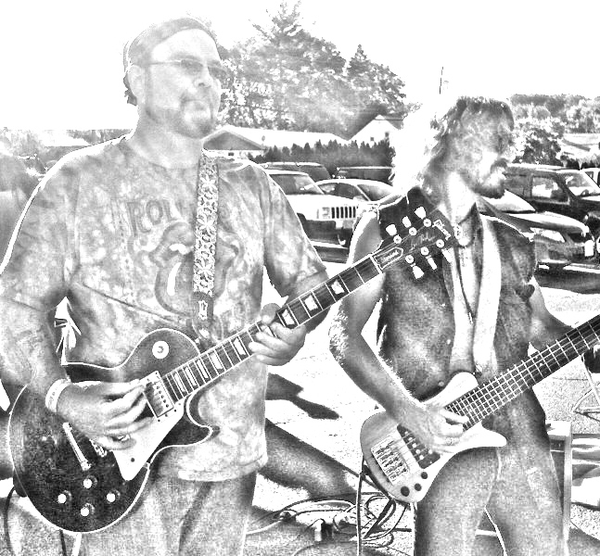 Press Coverage
THE AQUARIAN MAGAZINE - 3/24/10
by
THE AQUARIAN MAGAZINE - 3/24/10North Jersey Notes: Ghost & The Big Sky Local heroes Ghost & the Big Sky are damn good! They have this psychedelic rock feel to them, and the music just stays...