About Asphyxia
Adelaide, Australia
Hailing from Adelaide, South Australia, Asphyxia are a young five-piece metal band devoted to creating diverse and original heavy metal music. With intricate riffs and melodies, technical drums and brutal vocals, Asphyxia blend their wide range of influences together to create a unique brand of progressive, melodic and brutal metal.
""The Australian metal scene has a new band to champion." BLUNT Magazine 1/4/08
"...a fine first release for a young band stepping into the scene with its unique brand of original death metal." - Adelaide Metal, 12/2/08
"By turns brutal and melodic, and complex throughout, 'Asphyxia'- the debut album...is an impressive piece of work." - dB magazine, 27 Feb-5 March 08
Asphyxia Debut Album!
NOW AVAILABLE WORLDWIDE!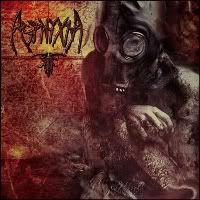 <form
$10 including Postage and handling!
(Simply visit
www.myspace.com/asphyxiametal
and click the buy now button!)